Contact Tracing
Our Android device and software solutions allow you to record critical visitors or staff information for contact tracing and health compliance purposes. In 1 single device, our solution scans the person identity number and record temperature at the same time. More information such as mobile phone number, name can be added. Information recorded can be exported for safe keeping.

From 12 May 2020, all businesses and services that are in operation must deploy the SafeEntry system to log the check-in/out of employees and visitors. Our handheld barcode scanners are compatible with SafeEntry.
Taking individual temperature and identity records together in one device. Ideal for use in schools, any business premises, factories, retail establishments, shopping malls.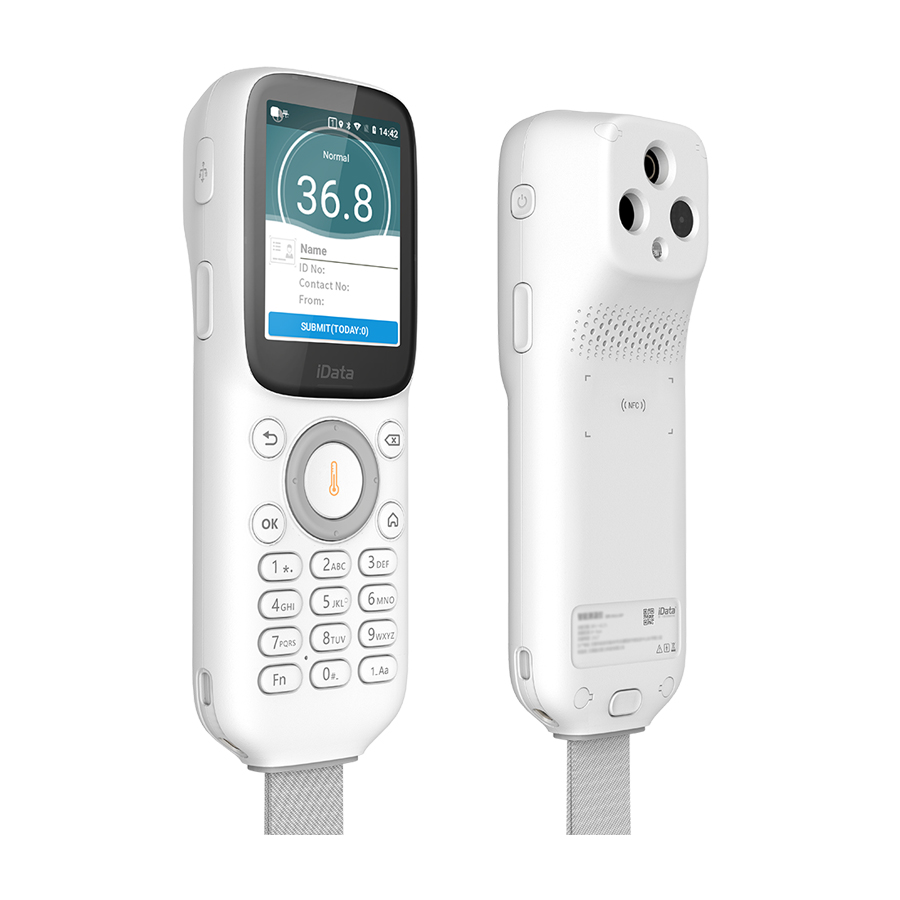 iData 25T
2 in 1 Smart Thermometer

Non-contact industrial temperature measurement
Real-time reading of NRIC/ work pass/ staff card/ access card
Long battery life+ long temperature measurement life
Read More