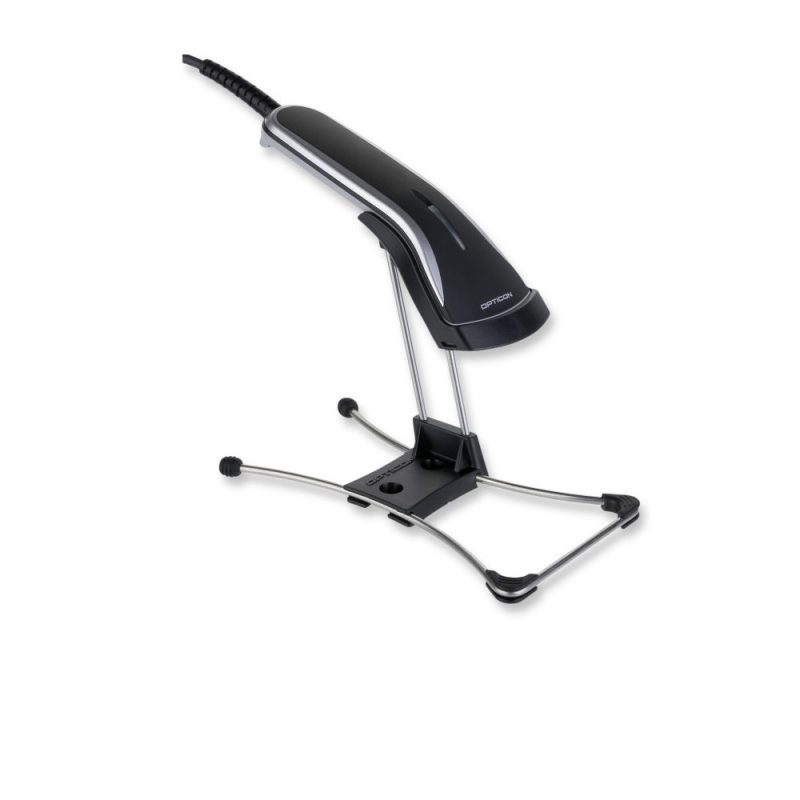 OPTICON OPR-2001
This sleek barcode reader features a compact and stylish yet lightweight design. The OPR-2001's uniquely ergonomic design and comfortable housing not only makes it a natural fit to your hand, but also gives it a comfortable feel.
Product Description :
The OPR-2001 features a speed of 100 scans per second. This high performance laser scanner provides a fast and accurate scan, even when barcodes are printed with low contrast.The integrated auto trigger mode together with the dedicated stand enables hands-free operation. Available in black and white, the OPR-2001 uses very little counter space and blends well with other office furniture. This ultra-lightweight, yet solid scanner withstands drops up to 1.5 meter onto concrete. It Available in USB, RS232 and Keyboard Wedge connectivity options, the OPR-2001 can easily be integrated into any host computer system as a plug and play device.
RELATED PRODUCTS