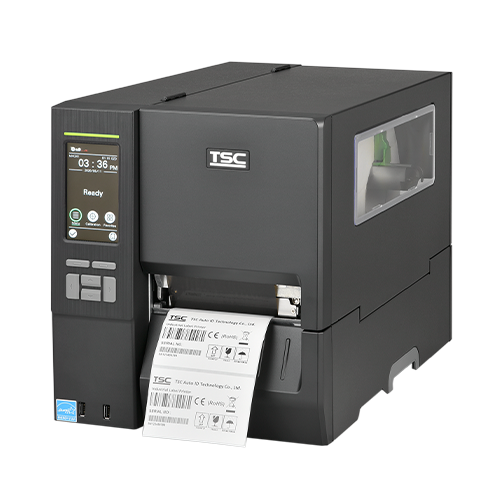 TSC MH241 SERIES
The MH241 Series is TSC's mainstream industrial barcode label printer built upon the legacy of the MH240 Series. It brings new features to those looking for solutions to address evolving business challenges from growing production line demands to increasing operational complexities.
Product Description :
There are 18 MH series 4-inch wide printer models available in our performance industrial printer lineup. This series offers print resolution at 203 dpi and print speeds up to 14 ips, 300 dpi resolution at print speeds up to 10 ips, and 600 dpi resolution which makes it ideal for printing very small 2D barcodes, graphics, fine print, and other ultra-high-resolution images. Multiple resolutions and the ability to print on a wide variety of labels, ranging from healthcare patient safety, electronics, and jewelry labeling to shipping and distribution labels, make the MH Series ideal for industrial duty printing.
RELATED PRODUCTS