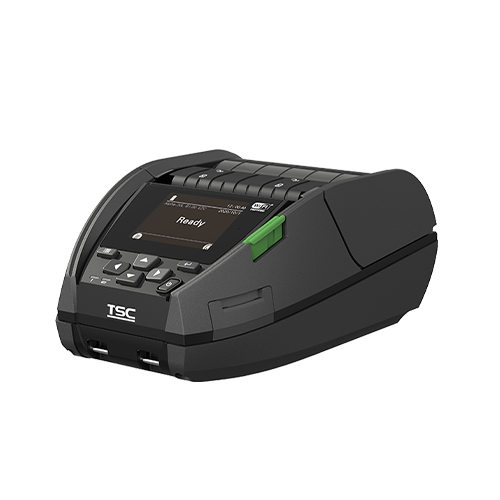 TSC ALPHA-30L
TSC's new mobile barcode label printers, the Alpha-30L and Alpha-40L are user-friendly, heavy-duty and drop-resistant.
The new mobileprinters propel you into the next generation of smart, enhanced technology solutions for industrial-grade label printing applications.

With the Apple-certified MFi Bluetooth® 5.0 connection and 802.11 a/b/g/n/ac Wi-Fi fast roaming features,
the Alpha-30L and Alpha-40L not only provide reliable and seamless communication with users' devices,
they also securely print labels wherever they are needed.




Product Description :
The Alpha-30L mobile printers offer the more reliable rugged design with new enhanced technology features for industrial printing applications. These small and light printers use USB, MFi Bluetooth® or dual-band Wi-Fi to connect to a mobile computer or even a smartphone and produce clear easy-to-read receipts/labels hour after hour.
RELATED PRODUCTS