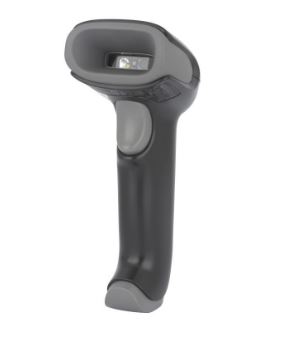 HONEYWELL VOYAGER 1472G
Honeywell Voyager Extreme Performance (XP) 1470 series scanner for in-store retail workflows that require a highly accurate 1D/2D scanning solution in a durable form factor. Trust it for industry-leading scanning capability on traditional barcodes and digital screens.
Product Description :
For the same competitive price as their predecessor, the Voyager™: XP 1470 series scanners offer you better durability and more powerful scanning capabilities than previous models –: or any competitive scanner in their class.
The perfect handheld scanner option for in-store retail workflows that include 1D and 2D barcode reading, and require a more robust and reliable solution.We designed the Voyager XP 1470 series scanners to help ensure a better experience for your retail employees and your customers.
Their enhanced ability to read poor-quality and damaged barcodes can save everyone from a frustrating checkout experience. The extended scan distance will reach right to the bottom of the customer':s shopping cart, and the long Bluetooth range enables greater operational flexibility for line busting or peak season satellite POS stations.
RELATED PRODUCTS