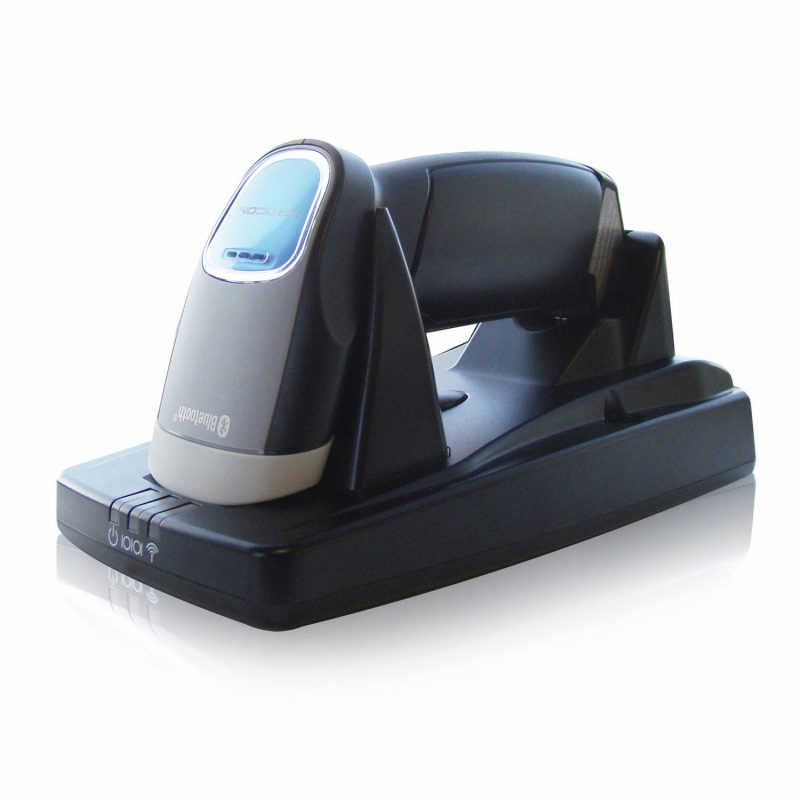 OPTICON OPI-3301i
The OPI-3301i is a lightweight, comfortable and wireless handheld scanner with a pistol grip design. It has a powerful CMOS imager to scan both 1D and 2D. The Bluetooth connection ensures real-time data transfer to your system. Easily paired with your phone, tablet or computer, this is a scanner that performs well in any situation.
Product Description :
This product is used in service environments, kiosks, store counters, warehouses, administrative services or tasks and retail. The OPI-3301i has a modern classic, clean look that fits perfectly on a counter or desk where no cables are desired. The pistol grip design and ergonomic fit of the scanner increases the comfort when scanning while the modern classic look makes sure it looks good when on the counter or desk. The scan engine can scan both 1D and 2D with a powerful imager scanning at a speed of 60fps. The OPI-3301i is Apple MFi certified to facilitate the pairing with Apple products like the iPad, iPod or iPhone. Compared with other pistol grip scanners this one stands out in weight with only 120 grams to its name. This is the 2D scanner version of the OPC-3301i.
The operator of the OPI-3301i is not required to be trained in detail, the minimum guidance is sufficient. This product is a scanner that looks good in any store, office or warehouse.
TAG: Scanning, Wireless Scanner
RELATED PRODUCTS