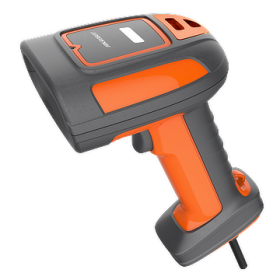 IDH SERIES HANDHELD SMART CODE READER
Product Description :
As a powerful handheld barcode scanner, the IDH series adopt a million-resolution global exposure sensor.
With high-level protection, IDH has red/white fill light which can be automatically adjusted. Support USB/network port,
simple and convenient to use.
Excellent DPM code identify function
Self-developed algorithm and excellent DPM code reading, IDH series has excellent reading performance for difficult codes:
bump codes, plugged codes, low contrast, scratches, reflections, and curved codes. Can realize efficient code reading in
complex scenarios.

RELATED PRODUCTS